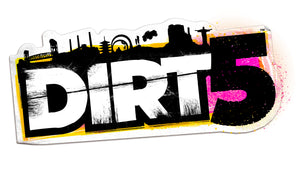 DIRT 5 TO LAUNCH IN NOVEMBER !!
 Codemasters today confirms that DIRT 5 will now be releasing on Friday 6 November 2020 on PlayStation®4 computer entertainment system, the Xbox One family of devices including the Xbox One X and PC. The revised launch date will allow Codemasters to release all versions of the game in a shorter timeframe, with the next generation of console launches expected for the holiday season.
"DIRT 5 has received widespread critical acclaim, culminating with it receiving the gamescom 2020 Best Racing Game Award," said Frank Sagnier, Chief Executive Officer at Codemasters. "The revised launch date will allow us to take advantage of the next generation console launches which are expected in time for the holiday season."
DIRT 5 will be released on Friday 6 November 2020 for Xbox One, PlayStation 4 and PC, followed by Xbox Series X and PlayStation 5 later this year. A Google Stadia version will release in early 2021. Players who purchase the Amplified Edition will receive exclusive content and three days early access. The game supports both Xbox Smart Delivery and PlayStation's free upgrade when players switch to an Xbox Series X or PlayStation 5.
Follow us for the latest news, updates and deals!
---