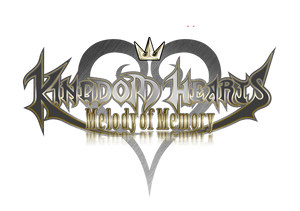 EMBARK ON A MAGICAL JOURNEY OF MUSIC IN KINGDOM HEARTS MELODY OF MEMORY
  SQUARE ENIX and Disney have announced KINGDOM HEARTS Melody of Memory, an all-new rhythm-action game coming in 2020 for the Nintendo Switch, the PlayStation 4 computer and Xbox One family of devices, including Xbox One X. This ultimate celebration of music and adventure marks the KINGDOM HEARTS series' first appearance on the Nintendo Switch
  Featuring over 140 musical tracks and 20 characters from throughout the beloved series, KINGDOM HEARTS Melody of Memory provides fans with an unmissable opportunity to relive their favourite moments like never before. Players will journey through iconic Disney worlds, and join forces with recognisable Disney characters whilst enjoying unforgettable KINGDOM HEARTS series music, alongside timeless tracks from Disney's cinematic classics. Alongside the engaging single-player content, KINGDOM HEARTS Melody of Memory invites players to enjoy unforgettable melodies together with online multiplayer for even more of a challenge. 

  Additionally, from June 22 KINGDOM HEARTS fans can explore the mysteries of a teenage Xehanort in KINGDOM HEARTS Dark Road, a brand-new, original story experience for mobile devices. Players can uncover new secrets from this untold part of the KINGDOM HEARTS story, using accessible card-based gameplay mechanics within Disney worlds.
  Fans excited for the release of KINGDOM HEARTS Melody of Memory, can also look forward to the KINGDOM HEARTS III original soundtrack, which will feature many of the unforgettable and timeless tracks from the critically-acclaimed KINGDOM HEARTS III and will be available globally in Fall 2020.
Follow us for the latest news, updates and deals!
---