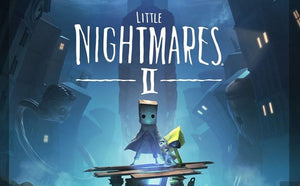 Get ready to discover the world of Little Nightmares II releasing this week.
Get lost in the latest trailer for Little Nightmares II, which will be released on February 11, 2021, on PlayStation 4, Xbox One, Nintendo Switch and PC. A Google Stadia version of the game will also be released on February 11, free to claim for Stadia Pro members into their collection. Little Nightmares II is developed by Tarsier Studios, with the Switch version developed by Engine Software and the Stadia version by Supermassive Games.
Little Nightmares has reached three million units sold worldwide (as of 12/31/2020), showcasing the long tail success of the first episode which continues to perform well more than three years after its initial release. Another million players have opted in to try the first game since that date, meaning over four million people have set their first steps in the world of Little Nightmares.
For players willing to discover Little Nightmares II, a demo of the game is still available on PlayStation 4, Xbox One, Nintendo Switch as well as on on PC on Steam and GOG.com.   Another entry point to the universe of Little Nightmares is also the digital comic book, developed in collaboration between BANDAI NAMCO Entertainment Europe, Tarsier Studios and Plastiek. The comic highlights the stories of a few lost children of the Little Nightmares universe. The first 4 chapters are out on Android and iOS with more to come in the near future.
Follow us for the latest news, updates and deals!
---