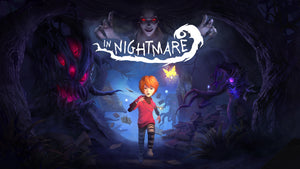 In Nightmare to Haunt PlayStation Players When it Launches on March 29
It's time to find a hiding spot and hope for the best, as In Nightmare will chill players to the bone when it launches on PlayStation 4 and PlayStation 5 on March 29, 2022.
In Nightmare
 follows a young boy who closes himself off from everything and falls into a deep slumber, where nightmares have come to life to haunt his every move. The narrative-driven story forces the boy to face what is truly in his heart. Will he lock himself away forever, or will he cling to his last hope of love as he drifts into the darkness?
If the boy is going to make it through his subconscious nightmare and fight through the pain, he'll need to solve intricate puzzles and hide from the nightmarish ghouls that seek to tear him down, bit by bit.
---