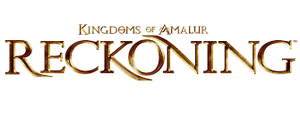 Kingdoms of Amalur Remaster Leaked !!
Kingdoms of Amalur: Re-Reckoning has apparently leaked on the Microsoft Store and will possibly be released on  August 11, 2020. The remaster appears to include all DLC including Teeth of Naros and Legend of Dead Kel. We can also expect there to be an improvement on the graphics ofcourse.
For those that haven't played the game before KIngdoms of Amalur is an action role playing game centred around the story of  a mortal known as the "Fateless One", who, having died before the game's outset, is revived in the experimental Well of Souls by the gnomish scientist Fomorous Hugues, with five distinct regions, four playable races, and three class trees with 22 abilities per tree. The player starts off as a "Fateless", but can afterwards choose a class among the three available in the game, which are called Might, Finesse, and Sorcery; they correspond to the Warrior, Rogue and mage classes respectively. As the player fights and gains experience, additional levels are unlocked. 
Check out the original trailer below 
---