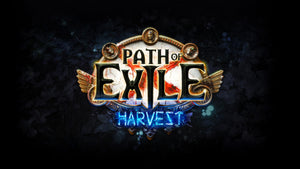 Path of Exile Livestream Reveals Next Major Expansion 3.13.0 on January 7th 2021
New end-game content, a new challenge league, and new skills are just the tip of the iceberg
Grinding Gear Games will be announcing Path of Exile's 3.13.0 expansion in an exclusive livestream on January 7 at 11AM (PST). The stream, which will take place on the Path of Exile Twitch channel, will reveal new end-game content, a new challenge league, new skills, items, and more.
In addition to hosting the 3.13.0 expansion reveal on its Twitch channel, Grinding Gear Games will also enable Twitch Drops for any channel streaming in the Path of Exile category during the livestream. Streamers who restream the broadcast on their channel, or fans who are watching the game during the stream, will be given the opportunity to earn something special from Grinding Gear Games. More details on logistics and which rewards will be up for grabs will be revealed soon.
About Path of Exile Path of Exile continues to be one of the largest online Action RPGs with continual, massive audience growth. Launches on the Xbox One and PlayStation 4 as well as in China and South Korea have almost tripled the Path of Exile player community since August 2017. Path of Exile was released in October 2013 to critical acclaim including winning GameSpot's PC Game of the Year award. Since its launch, Path of Exile has become a global community of over 20 million players including localized versions in English, German, French, Spanish, Simplified and Traditional Chinese, Russian, Thai, Brazilian Portuguese and Korean. In 2019, Path of Exile made Steam's Top Ten "Most Played" game list for the second year in a row. In November 2019, the first Path of Exile fan convention, ExileCon, took place in Auckland, New Zealand. Path of Exile capped off its most successful year in existence by winning a prestigious BAFTA award for Best Evolving Game. More information about specific features of Path of Exile can be found at www.pathofexile.com
Follow us for the latest news, updates and deals!
---