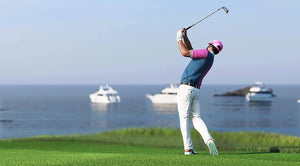 PGA Tour History
The Professional Golfers' Association (PGA) Tour is an organisation that governs professional golf tournaments in North America. It was established in 1929 and since then, has become one of the most prestigious and profitable golf tours globally.
The idea of creating a professional golf tour was proposed by a group of leading golfers, including Walter Hagen and Gene Sarazen. In 1926, they formed the PGA of America, which would later become the governing body of the PGA Tour. In 1929, the first PGA Tour event was held at the Oakland Hills Country Club in Michigan, with Horton Smith winning the tournament.
During the 1950s, the popularity of the Tour grew, and by the 1960s, it had become a national phenomenon, with golf legends such as Arnold Palmer, Jack Nicklaus, and Gary Player emerging. In the 1970s, the PGA Tour became a global brand, with tournaments held outside of the US. The Tour continued to expand in the 1980s and 1990s, with more tournaments, higher prize money, and the emergence of new stars such as Tiger Woods.
The PGA Tour consists of over 40 events held annually, including the four major championships: The Masters, U.S. Open, British Open, and PGA Championship. The Tour also has other significant events, such as The Players Championship, the FedEx Cup Playoffs, and the Ryder Cup.
The Tour has evolved significantly, including the creation of the FedEx Cup in 2007 and the PGA Tour Champions, a tour for professional golfers over 50. The Tour also created the Korn Ferry Tour, which serves as a developmental tour for younger players.
The PGA Tour has come a long way since its inception in 1929, becoming a global brand with more than 40 events annually. With the emergence of new stars such as Bryson DeChambeau and Jordan Spieth, the future of the PGA Tour looks bright. Whether you are a casual fan or a die-hard golf enthusiast, the PGA Tour is worth keeping an eye on.
PGA Tour is available by following the links below;
---