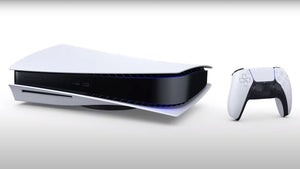 PS5 Frequently Asked Questions Part I
What console generation games are supported with PS5's backward compatibility feature?
We are focused on the huge catalog of games on PlayStation 4, and we're pleased that more than 99% of PS4 games will be playable on PS5 on day one. This includes games that have defined the PS4 generation – from critically acclaimed PlayStation exclusives like The Last of Us Part II and Ghost of Tsushima, to blockbuster hits from our third-party partners.
What about PS4 games on PS Now and PS Plus?
Backward compatible PS4 games included in PS Plus or PS Now will run on PS5.
Can I stream PS4 games on PS5?
Yes, Remote Play from PS4 to PS5 and PS Now streaming are supported. The benefit of streaming is that you can save your storage space on PS5. Please note that PS4 games will not leverage PS5's Game Boost through streaming.
How will I know which PS4 games aren't playable?
Games that are only playable on PS4 will be noted on PlayStation Store as playable on "PS4 only." We have a list of games that are only playable on PS4, along with additional information on backward compatibility here: playstation.com/ps5-backwards-compatibility
---