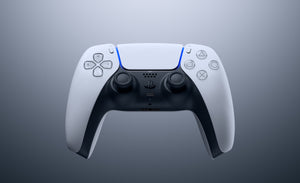 PS5's DualSense controller also faces drift issues
Players started reporting malfunctioning joysticks as early as ten days after their purchase
PlayStation 5's controller, the DualSense, is allegedly suffering from the same drift issues that have been widely reported in the Nintendo Switch's Joy-Con.
Players reported stick drift issues online as early as ten days after their purchase of Sony's console, Kotaku reported. The issue sees the DualSense controller registering movement even when it's not being used, which you can see in this video posted on Reddit by a Destiny 2 player.
Sony's customer support told Kotaku that controller drift is covered by the console's warranty, but you have to pay for the shipping fees yourself if you want to send the controller to a repair center.

Drift issues have been exploding in the past few years, affecting all platform holders. Nintendo has been particularly impacted, with Joy-Con drift the target of over 25,000 complaints across Europe. The European Commission has now been called to investigate the issue.

It's under scrutiny outside of Europe too, with class-action lawsuits filed in Canada and the US. Microsoft is also affected, with a class-action lawsuit filed last year, saying that Xbox One controllers have problems with faulty analogue sticks. The platform holder called for the suit to be handled in arbitration in January, on the basis that plaintiffs had agreed to terms of service specifying that form of dispute resolution

Follow us for the latest news, updates and deals!
---