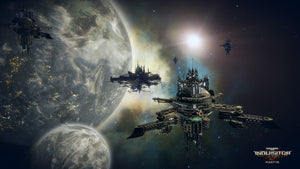 Season Two, a free content update for Warhammer 40,000: Inquisitor - Martyr, is now available on Steam for PC players.
Season Two content patch has arrived on PC. Following the events of Season One, this brand new Season introduces a new enemy faction: Khorne - including Blood Slaughterers, Skulltakers, Bloodletters and many more.

Season Two on PC adds the following:
New enemy faction: Khorne
New subsector: Four new systems, with an increased Power Rating and with numerous new points of interests
New story: Two new investigations
Level cap increased from 70 to 80
Seasons are free content patches with a very strong central theme. With each Season we'll introduce new enemy types, new investigations and new conflicts. Season 2 will also arrive on PlayStation 4 and Xbox One on a later date.
---