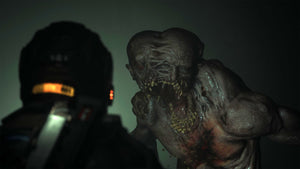 The Callisto Protocol - Review Round Up
Now the hype has settled and judgement has been cast, will it be a gore-geous post release period for The Callisto Protocol or will gamers of Japan revel with glee that the over zealous ban hammer acted so swiftly in their region? Time to find out... 
IGN - 7/10 - " Occasional control annoyances, imbalanced combat, and a general absence of innovation result in a roughly eight-hour massacre that's gratifyingly gruesome, but never quite as great as the series that inspired it."
Eurogamer - Recommended - "Ultimately, the Callisto Protocol's frenzied action and brutal battles have still impressed me in all the right ways, drawing on all that makes Dead Space brilliant and building upon that impressive framework. No, it hasn't got it all right and no, it's not anywhere near as scary as I was expecting."
The Guardian - 3/5 - "It's technologically cutting-edge, but in spirit this is an action game from the mid-to-late 00s. It's best to take your common sense over to that weapons fabricator and see if you can't swap it for some shotgun shells."
While I have only sat down with it for around 40 mins so far (you can watch our twitch stream here) I am enjoying the game. I haven't played enough to warrant any real criticism just yet. I like the look and feel of it. The deaths are pretty gruesome. And, I'm looking forward to playing some more at the weekend. 
What I would say is, there is a lack of quality modern games in this particular genre. So, if you like a medley of survival horror and action, this will be on your radar regardless; I expect it to continue selling well post release. 
---