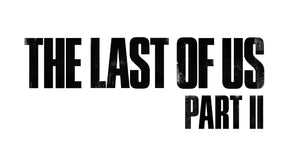 The Last of Us Part II Review Roundup
The embargo has been lifted on Naughty Dog's The Last of Us Part II and it has come out glowing even being tipped as the best game of the generation, and its perfectly timed as we come to a close on this console era. The Last of Us Part II currently boasts an impressive 96 on metacritic with an extremely impressive 44 10/10 scores, coming from various big names such as IGN and Game Informer.
That 96 score makes it the best-reviewed PS4 exclusive of the entire generation, putting it above Persona 5 Royal (95), God of War (94), Metal Gear Solid 5 (93) and Uncharted 4 (93). It's also a tick above The Last of Us Remastered at a 95. The only two PlayStation 4 (or Xbox One, for the matter) games to score higher are Red Dead Redemption at 97, and GTA 5 also at a 97, though that one was cross-gen.

Reviews
So, what are critics saying about it? Here are some choice examples:
The Last of Us Part 2 is a masterpiece that evolves the gameplay, cinematic storytelling, and rich world design of the original in nearly every way."
by
IGN
(10/10)
Naughty Dog's PS4 swansong is an astonishing, absurdly ambitious epic that goes far and beyond what we could have imagined for a sequel to an all-time classic."
by
GamesRadar
(10/10)
Whether or not you consider The Last of Us Part II to be a worthwhile continuation of Joel and Ellie's story, there's no doubt that Naughty Dog has crafted a sequel that's every bit as ambitious and well-considered as the original, with quite possibly the best stealth-action gameplay realized to date."
by
EGM
(10/10)
I said that the original game is the very best of what video games can be on the PlayStation 3. And this game, available on the PlayStation 4 on June 19, also represents the very best of what video games can be."
by
GamesBeatv
(10/10)
The Last of Us Part II tries too hard to differentiate itself from its predecessor. While astonishing cityscapes and more varied combat options are great evolutions, Part II lacks the poetic serenity that made the original road-movie-like epic such a masterpiece. On top of that, uninteresting new characters burden the story, making Ellie's journey feel conventional and not nearly as captivating as the original."
by
IGN Japan
(7/10)
As a video game sequel, it ticks all the boxes of being bigger and better with more to say. But as a story, as an experience following one of the most critically acclaimed tales ever told in this medium, it sits uncomfortably on a knife's edge, waiting for the passage of time to pull it one way or the other."
by
GAMINGbible
(7/10)
Follow us for the latest news, updates and deals!
---