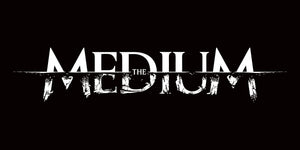 The Medium Gaming's Highly Anticipated Next-Gen Horror Game Out Now on Xbox Series X|S and PC
Bloober Team Launch Psychological Horror Game Featuring Dual-Realities Gameplay with Double the Suspense
Today, Bloober Team, the studio behind acclaimed horror games including Blair Witch, Observer: System Redux and Layers of Fear, are proud to release The Medium, the third-person psychological horror game featuring next-gen game mechanics exploring two worlds at the same time. The game is available today for £39.99 exclusively on Xbox Series X|S, and PC via Steam, Epic Games Store, GOG, and the Microsoft Store. To celebrate the global launch, Bloober Team is excited to announce that The Medium will be available for a 10% off launch discount on PC and Xbox Series X|S for the first week of release beginning today.
The Medium Deluxe Edition is also available for PC players on Steam for £43.99, which includes The Medium, The Medium Original Soundtrack (by Akira Yamaoka and Arkadiusz Reikowski) and The Art of The Medium (digital artbook). Players can also purchase these separately on Steam; the Original Soundtrack for £7.19, and The Art of The Medium for £4.79.
"Everyone at Bloober Team is ecstatic to see The Medium release on Xbox Series X/S and PC as it has been a vision we've had for years," said Piotr Babieno, CEO at Bloober Team. "Seeing first-hand how the game has changed from its original idea years ago to now how immersive it is with Bloober Team's innovative dual-reality mechanics has been incredibly inspiring to our entire team. We can't wait to showcase this as one of our most ambitious titles to date and deliver to players around the world one of the first next-gen horror games."
While the launch trailer features the rekindled musical collaboration between Mary Elizabeth McGlynn and Akira Yamaoka, known for their work together on the Silent Hill series, Bloober Team also teases a second playable character in The Medium that was previously shown as the gloved man from The Medium - The Threats Official Trailer, which can be seen here
The Medium is a third-person psychological horror game that features an innovative dual-reality gameplay that has been patented by Bloober Team. Players will play as Marianne, a medium gifted with a number of psychic abilities, and explore the real and spirit world both alternatively and simultaneously to uncover a dark mystery masked by disturbing secrets, sinister spirits, and devious puzzles only a medium can solve.
Follow us for the latest news, updates and deals!
---