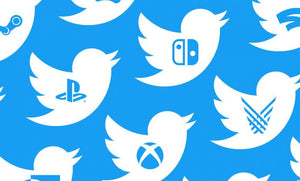 Twitter says gaming posts up 75% in 2020
More than 2 billion gaming tweets make for a record year as Animal Crossing: New Horizons and The Game Awards 2020 were most talked about game and event, respectively
Gaming was a more frequent topic of conversation on Twitter in 2020 than ever before, the company confirmed today in a summary of gaming activity on the platform last year.
According to Twitter, there were more than 2 billion tweets about gaming last year, up 75% year-over-year, and with a 49% jump in the number of accounts posting about gaming. As for where those tweets were coming from, there was little change from last year's results, with Japan, the United States, and Korea maintaining their grip on the top three spots, in that order.
While there was some shuffling of position among the rest of the top 10, the biggest change was the absence of Indonesia, which dropped out of the eight spot to be replaced there by newcomer to the chart India. There was more of a shake-up on the chart of games driving discussion on Twitter, with Animal Crossing: New Horizons taking the top spot from Fate/Grand Order and mobile rhythm game Disney: Twisted-Wonderland making its debut in third place.
The company also identified the most tweeted about esports event (League of Legends Worlds 2020), esports team (FaZe Clan), and gaming personality (Spanish FIFA and League of Legends streamer Ibai).

Most tweeted about games
Animal Crossing: New Horizons (@animalcrossing)

Fate/Grand Order (@fgoproject)

Disney: Twisted-Wonderland (@twst_jp)

Final Fantasy (@FinalFantasy)

Fortnite (@fortnitegame)

Ensemble Stars (@ensemble_stars)

Knives Out (@game_knives_out)

Genshin Impact (@GenshinImpact)

Apex Legends (@PlayApex)

Identity V (@IdentityVJP)

Follow us for the latest news, updates and deals!
---