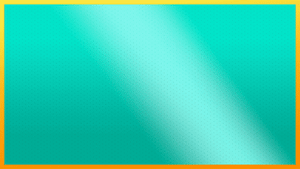 TWO POINT HOSPITAL JUMBO EDITION LAUNCHING ON CONSOLES 5TH MARCH 2021!
Join the 3 million Two Point Hospital players with JUMBO Edition, which offers more hospitals, more cures & more fun in one jam-packed bundle
 SEGA® Europe Ltd. and Two Point Studios™ are excited to announce that the critically acclaimed management sim, Two Point Hospital™ is launching JUMBO Edition on consoles on 5th March 2021 – a bundle bursting with new content to enjoy for both fans and newcomers alike! Two Point Hospital: JUMBO Edition will be available on Sony PlayStation® 4 and Nintendo™ Switch both digitally and physically and digitally-only on Microsoft Xbox® One. JUMBO Edition will also be playable on the Xbox Series X|S and PlayStation 5 via backwards compatibility.
With over 3 million players worldwide, there's never been a better time to discover Two Point Hospital! Build your hospital into a masterpiece, as you design the most beautiful and functional healthcare operation in the whole of Two Point County. Train and improve your staff and deal with their wide-ranging personality traits, explore new regions and discover unusual illnesses to create an incredible healthcare empire!  
UMBO Edition Content The JUMBO Edition includes the base game, four expansions and two items packs which offer a total of 27 hospitals, 189 illnesses and lots of items to place in your hospitals. Each expansion brings players to new areas where they will face region-specific illnesses and challenges.
Bigfoot brings you to the wintery region of Pointy Mountains, where local celebri-yeti Bartholomew F. Yeti, has been petitioning for better healthcare. Mr Yeti will need your help, curing new illnesses such as Cold Shoulder, Bard Flu, and Aurora Snorealis!
In Pebberley Island you begin your adventures in the balmy climes of Pebberley Reef, before pushing into dense, unexplored country in Overgrowth, to finally conquer the stunning Topless Mountain as you attempt to unlock the lost secret of eternal youth.

In Close Encounters rumours persist of an out of this world encounter. Deal with conspiracies, secret facilities and more unusual illnesses like Science Friction and Lack of Humanity. Maybe you'll get to see some aliens…   
 For anyone who's more into Green Things and Mother Nature… no problem! In Off The Grid you'll manage new gameplay mechanics on your route to eco-friendly success. Visit Two Point County's first eco-city, get gardening and don't catch any Root Snoot or Green Fingers!   
 Turn back the clock with a delightful collection of 26 retro and vintage items to place in your hospitals with the Retro Items Pack or channel your inner artist with the Exhibition Items Pack
Follow us for the latest news, updates and deals!
---