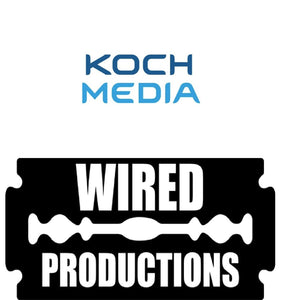 Wired Productions Partners with Koch Media in Distribution Deal to Expand Global Reach !
Wired productions the award winning publisher based in Watford, UK, who were also shortlisted by MCV for publisher of the year in 2018 and 2019, have today announced a distribution deal to expand its global reach with Koch Media that will see them performing physical publishing across selected Europe and APAC territories .
Beginning with Those Who Remain with further releases to include Deliver Us The Moon, AVICII Invector and The Falconeer, its an impressive range especially Deliver Us The Moon which we just finished up playing ourselves and thoroughly enjoyed it definitely recommend you check it out.
Those Who Remain will be available in a retail-exclusive Deluxe Edition for PS4 and PC from July 10th. The Deluxe Edition includes a postcard set and a digital download of the beautifully illustrated comic prequel story, 'Those Who Remain: Lights Out'.
---